CHITCARE Advantages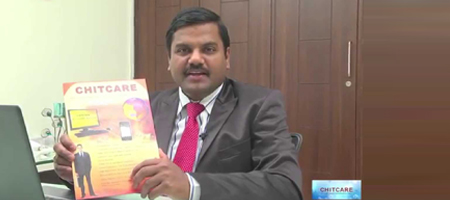 CHITCARE ERP Benefits
No.1 of Chitfund Software in India
Easy to use
Total Control and Accurate
Meets complete requirements of chitfunds
More than 2000 + Satisfied Chit Fund Companies
Web Based ERP and Client Server Applications
Management Advantages:

Work from anywhere
Data Security, reliable and 100% Accuracy on data.
No Paper work
All analysis Reports like Groups wise Collections, Branch Wise collection, Agents Wise Collection, as well as Outstanding Statements within a fraction of seconds
SMS will be sent Automatically (Receipts, Auctions, Due Amounts)
Trail Balance, Profit Loss and Balance Sheet Branch Wise as well as Consolidated
Reports to be submitted to departments are available and saves time.
No Month End reports preparation time – Available all the time.
Total Control on Chitfund activities
Easy to track Outstanding along with Aging Analysis
Latest Technologies allows companies to be on par with bigger players.
Customers can be global as it is Web based technology.
Gives Confidence to customers and helps in more business.
Push Reporting of daily status to management
Business Agent Advantages:
Vacant Chits visibility at any point of time.
Quick and online registration of member.
Automated Agent commission report.
Collection Agent Advantages:
Online / Offline POS Terminal
Mobile Module for faster collections.
Online Outstanding statement
Day end collection Summary.
Comfortable data to clarify all customers doubts.
Customers / Members Advantages:
Can see Account copy online.
Automated SMS alerts Receipts, Auctions & Outstandings.
Mobile Module helps in better comfort and controls.
Online Auctions allows customers to participate from anywhere.
Online Payments allows pay at comfortable time.
Account Copy e-mail option
Staff / Managers Advantages:
Total automation leads to less work and data control.
Opportunity to focus on business instead of day to day tasks.
Accounting makes Month and Year end report preparation is easy.
Control on members / Guarantors / Agents
Easy to use and any one can learn quickly.