Chitcare SAAS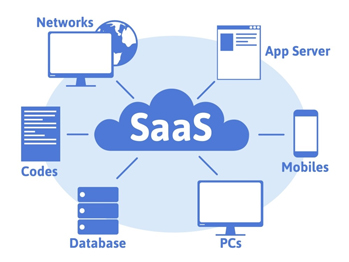 Chitcare SAAS is a versatile software solution that cuts down reports preparation time and increases quality and accuracy of information.
Defaulters list, Guarantors information, Subscriber- wise ledger, Agent- wise Business, Automatic Intimation Card Generation, Balance Sheet, and Profit & Loss Statement etc. can be generated with. All these will lead to full utilization of man- power, quality and accuracy in information and image among subscribers.
Chitcare SAAS Features:
Chitcare SAAS supports Multi-Language Interface includes English, Telugu, Kannada, Hindi, Malayalam & Tamil.
User Can Change Color Themes.
Members
Chit Group Entry
Member/Agent/Guarantor Registration
Enrolment
Upcoming Chit Groups
Self-Chits Entry
Business/Collection Agent Transfer
Accounts
Account Group Entry
Accounts Entry
Opening Balances Entry
Account Tree
Places
Districts
Cities
Routes
Areas
Transactions
Member Receipts
Auctions Details
Daily Receipts
Future Receipts
Advance Receipts
Cheque Management
Reauction Entry
Member Removal
Member Transfer
Penalties Entry
Re-Allotment
Self-Chit Wise Receipt Entry
Payments
Surety Entry
Bid Payments Entry
Bid Advance Entry
General Receipts For Bank
Payment to Removal Members
Credit Balance Return
Agents
Agent Commission Bill Preparation
Agent Commission Payment
Agent Commission Setup Entry
Accounts
Cash Receipts
Cash payments
Bank Deposits
Bank Payments
Journal Voucher
Security
Roles
Roles
Role Permissions
Users
Utilities
Company Setup
SMS Options
Accounts Posting
Re. Adj. Credit Installments
Enrollments
Group List Report
Group wise Subscribers List
Business Statement
Company Investment on Vacant Chits
Persons Report
Member Account Copy (Receipt Date wise)
Member Account Copy (Cr/Dr)
Daily Member Account Copy
Auctions
ATO Statement
Company Investment on Own Chits
Successful Bidders List
Dividend List
Auction Chart
Bids Register
Intimation Card
FDR Release Statement
Security Roles
Roles
Role Permissions
Collections
Daily Collection Register (DCR)
Day to Day Collection Register
Advance Receipt Collection and Adjustments
Out Standings
GroupWise Outstanding
Collection Agent Wise Outstanding
Business Agent Wise Out Standing
N.P.S. Outstanding
Area Wise Outstanding
P.S. Outstanding
Route Wise Out Standing
Cheques
Cheque Enquiry Report
Payments
Bid Payment Register
Bid Payable Register
Bid Advance Pending Register
Notices
Cheque Return Letter
UCPL
MRCL
P.R.L.
PRLG
Advocate Notice
Removal Members
Removal Members List
Removal Member Account Copy
Accounts
Balance Sheet
P&L Account Detailed
Day Book (4 Column)
Trial Balance Detailed
Day Book Summary
Accounts Ledger (Group)
Accounts Ledger
Day Book
Cash Book
Bank Book
Journal Register
Opening Balance Report
Bank Reconciliation Statement (BRS)
Bank Reconciliation Statement
B.R.S. (New)
Register Office
Form -I
Form – IB
Form - II
Form -III
Form -V
Form -VI
Form - VII
Form - X
Form - XI
Annexure
Acknowledgement
Enquiry
Person Enquiry with Multiple Parameters
Receipt Enquiry/ TR Enquiry
Collection Agent wise Locations
Mobile Application:
Director App:
Person Enquiry
Collection Details
Outstanding Details
Agent Performance
Company Investment
Bid Payable
Bid O/S Enquiry
Vacant Chits
Cash & Bank Balance
Receipt Entry
Outstanding Enquiry
Collection till Now
Collection/Business Executive:
Receipt Entry
Outstanding Enquiry
Collection till Now
Member
My Chits
My Account Copy
My Outstanding
Newly Commenced Groups
My Profile
Contact Us
Adjustments
B.P. Adjustment Register
Bid Advance Adjustment Register
Agent Commission Adj. Register
Transfer Adjustments Register
Suit File Adjustment Register
Removal Adjustments Register
SMS Service
Automatic SMS service integrated with Receipts, Outstanding Due, Auction Intimation, Business Promotion, Greetings.