Kireeti Soft has 20 years of experience in chit fund domain through its most successful Chit Fund Management Software package
CHITCARE,which is being used by more than 2,000+ chit fund companies of India in Andhra Pradesh, Telangana, Karnataka,
Tamilnadu, Maharashtra, Kerala, West Bengal, Odisha, Maharastra, Madhya Pradesh and in other states. Most of the leading
chitfund companies across various states in india using our Chitcare Solution.
CHITCARE Skit
Mr. Siva Rama Krishnan
Clients Testimonials
Kireetisoft has proven its expertise in providing

Web-based ERP solutions

for various fields including:
Chitfunds
Non-banking Financial Companies
Pharma
Customer Relation Management
Asset Management
Payroll
Education
Manufacturing
Retail
Benefits

of CHITCARE (Chit Fund Software):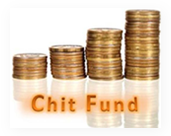 No.1 Chit fund Software in India
Easy to use
Total Control and Accurate
Meets complete requirements of chitfunds
More than 2000+ Satisfied Chit Fund Companies
Web Based Application
CHITCARE ERP is highly secure and offers complete control on the application and its data. Read more...
Client Server Application
CHITCARE is provided with intuitive on-line help so that at the press of a key, required help can be obtained which makes the work very user friendly. Read more...
Add on Tools
With a couple of clicks, complete information about any subscriber including Due Status, Self Chits information, Agent and Guarantors' details etc. can be obtained in no time.Read more...
Mobile Modules
Technology innovations have made us stronger, faster and smarter. It also changed the way how we look at the things. As Now-a-days Mobile Apps became a part of everyone's life,. Read more...
Useful Links